Apprenticeship graduation ceremony 2017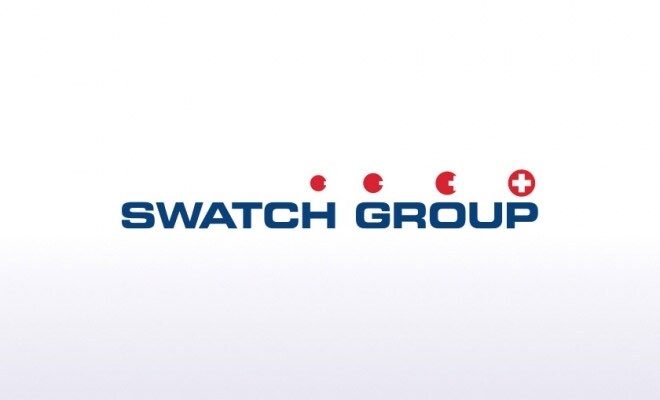 This press release is not available in English. Please see the French version below or the German version.

Nous félicitons nos apprentis pour leur réussite de l'examen de fin d'apprentissage !
À l'occasion d'une fête commune, les jeunes diplômés des entreprises et marques du Swatch Group, à savoir Blancpain, Breguet, Caisse de pensions Swatch Group, Comadur, Diantus, Dress Your Body, EM Microelectronic-Marin, ETA, Glashütte Original, Longines, Manufacture Ruedin, Micro Crystal, MOM Le Prélet, Nivarox-FAR, Novi, Omega, Rado, Renata, Rubattel & Weyermann, Simon Et Membrez, Swatch, Swiss Timing Sportservice, Termiboîtes, Swatch Group Deutschland, Swatch Group Research & Development, Swatch Group Services, Tissot, Universo ont célébré la fin de leur formation professionnelle initiale.
Agent/e d'exploitation Leos Seliner
Aide en informatique Nicolas Kocher
Automaticien/ne Andrew Gärtner
Cadranographe Rita Marinho
CAP Décolletage Valentin Tournoux
Conducteur/trice de véhicules lourds Sebastian Rhyn
Dessinateur/trice-constructeur/trice industriel/le Dominic Boss, Thibaud Carrupt, Olivier Egli, Matthias Meister
Dessinateur/trice-constructeur/trice en microtechnique Jordan Fridez
Electronicien/enne Kennan Haralcic
Electroplaste Vanesa Fernandez, Charles-Henry Jacot
Employé/e de commerce Melike Kaya, Sabine Winterholler, Tete Amavi, Torben Faber, Erik Zachow, Christiane Barth, Melissa Bartl, Maximilian Lanz, Paula Vacchi, Samuel Arnaboldi, Ilianna Barbezat, Amélie Bärfuss, Cécile Boillat, Adrien Bouchery, Meline Burri, Marjorie Choffat, Raël Csatlos, Manon Cuixeres, Hawa Sy Diallo, Harisa Gegik, Elena Haller, Christina Hensel, Baris Isbert, Nora Lena Jorosch, Pascal Maritz, Raphael Möckli, Brice Muehlethaler, Joëlle Niggli, Zeliha Öztürk, Sévane Pianaro, Marc Regenass, Dominic Siegrist
Formation pour adultes Horloger/ère praticien/ne Ebano Schetty
Formation pour adultes Mécanicien de production Mohammed Amine Aroubite, Mehmet Erkaslan, Ruben Goncalves Dias, Perparim Palloshi Formation pour adultes
Opérateur/trice de machines automatisées Ankica Bogdanovska, Jasminka Buljubasic, Florije Idrizi, Necmi Keles, Humberto Manilhas Reliquias, Verica Milojevic, Dzevair Neziri, Mesut Pekcan, Desirée Scalone
Graveur/euse Eros Ermeni
Horloger/ère Lilly Andrä, Sebastian Auburger, Emily Butter, Stefan Dobrowolski, Niklas Friedrich, Matthias Giermann, Alexander Heinsch, Elisa Heller, Adam Henning, Annegret Herzog, Falk Herzog, Franz Hohmann, Jule Hutzschenreuter, Tobias Jarzemski, Marco Karl, Kévin Kraemer, Benjamin Kunze, Maren Lehmann, Florian Lehmkuhl, Henry Linge, Jonas Remke, Robert Renkewitz, Björn Richter, Martin Rieder, Matz Schipke, Marina-Maria Schneider, Claudia Timmler, Jenny Ullrich, Benedikt Waldmann, Diana Weigand, Theresa Weitlauff
Horloger/ère dans le domaine professionnel de l'industrie Nico Aebli, Franck Bögli, Cédric Kocher, Bronilda Kryeziu, Jan Leibundgut, Jonathan Renggli, Fabienne Schnider, Elly Suter
Horloger/ère praticien/ne Enzo Bartolucci, Ethan Borgeaud dit Avocat, Alexandra Brüngger, Edith Duss, Fabio Gerletti, Killian Girardin, Lorena Kryeziu, Jasmin Kuhn, Denis Kurejsepi, Benoît Magnin, Enea Maritan,Yannick Mottier, Lukirthan Murukanantharasa, Pascal Pini, Samantha Trovato, Flurin Wermuth
Informaticien/ne Quentin Boillat, Léo De Graaff, Johan Dick, Yannick Laubscher, Nick Leist, Jean-Philippe Liechti, Raman Sabani Laborantin/ine Laura Re
Logisticien/ne Cedric Bürgin, Robin Grange, Romina Grosjean, Zachary Percassi
Mécanicien/ne de production Veton Abdulai, Can Adatepe, Ismail Ait Baoune, Yannick Amez, Luca Aprile, Arment Avdievski, Silvio Cataldi, Samuel Condi Milton, Joao Manuel Do Val Ferreira, Cyrille Flury, Milaim Islami, Gentrit Kadriu, Ferhat Kocaman, Tiago Macedo Horta, Philippe Marchand, Maxime Mosset, Habib Omar, Alejandro Riveros Saavedra, Abdulkerim Ünlü, Jorel Veloso, Edgar Vilela Da Silva
Mécanicien/ne outilleur Kevin Holfert, Martin Loudovici, Paul Schützenmeister, Markus Schwenke
Micromécanicien/ne Mickaël Alves Gonçalves, Yoan Boillat, Bleron Gurgurovci, Elvis Kolarevic, Flavio Maciel dos Santos, Shqiprim Murina, Luca Pesenti Bucella
Opérateur/trice de machines automatisées Luis Carlos Coelho Silva Fonseca, Amedeo Comito, Krisztiàn Jobban, Joao Felipe Lopes Pereira, Marco Montagna, Antonino Scopelliti
Opérateur/trice en horlogerie Anabela De Oliveira Macedo, Wendy Debrot, Manon Guillermet, Joël Hert, Lionel Kasongo, Nora Kaufmann, Dardan Morina, Joaquim Rouge, Séverine Yopa
Polymécanicien/ne Joël Arcelaschi, Julien Baillod, Nico Bonino, Nadim Fatjani, Léo Hamidou, Meret Huguelet, Gönen Karaca, Lucas Merz, Saban Muratovic, Edin Nurshaba, Corentin Simon- Vermot, Victor Untersee, Riad Vladi, Dario Wacker, Yohan Welz, Efraim Zürcher
Praticien/enne en mécanique Jorge de Alemeida Lima, Binak Dezdari, Ludovic Veronese, Ghais Yaghoubi 
Réalisateur/trice médias Michéle Dilßner, Marc Fährmann, Dorian Porzucek
Termineur/euse Rinor Berisha, Maëlle Mussot, Chan-Thar Sin Phal