GRI disclosure 2–12
Corporate responsibility
For Swatch Group, taking responsibility for preserving life, upholding the quality of life, championing health and safety, and protecting the environment is essential. The company endeavors to do the best it can in all areas and at all levels of the company to fulfill this responsibility. The Group's aim is to create value for its stakeholders, the environment and society as a whole.
Environmental, ethical and social criteria have therefore always been an integral part of its corporate culture and its sourcing policy. The Executive Group Management Board, the Extended Group Management Board and the management teams at the individual units continually ensure that they demonstrate what this culture of responsibility looks like and that all employees at all levels continually share and practice this approach. Swatch Group strives to ensure that resources are used efficiently and sparingly to guarantee that its products are manufactured and marketed in a sustainable and environmentally friendly manner, and thereby secure its long-term success. The use of recycled and recyclable materials and substances as well as environmentally friendly production methods are taken into consideration as early as the planning and development phase of each new product.
Commitment to the Sustainable Development Goals (SDGs)
Swatch Group seeks to meet the needs of the current generation without jeopardizing the ability of future generations to meet their own. The company's sustainability management approach is based on the United Nations' 2030 Agenda, which was adopted by the UN Member States. The 17 Sustainable Development Goals (SDGs) at the core of the 2030 Agenda form the international and universally applicable framework for sustainable development. Every SDG is essential to securing the prosperity of people and the planet. Swatch Group has identified 13 SDGs which are particularly relevant for the company and its stakeholders and which it can and aims to help achieve. It has defined its commitments, and it will continue to refine them on an ongoing basis, by adding goals, actions and performance indicators.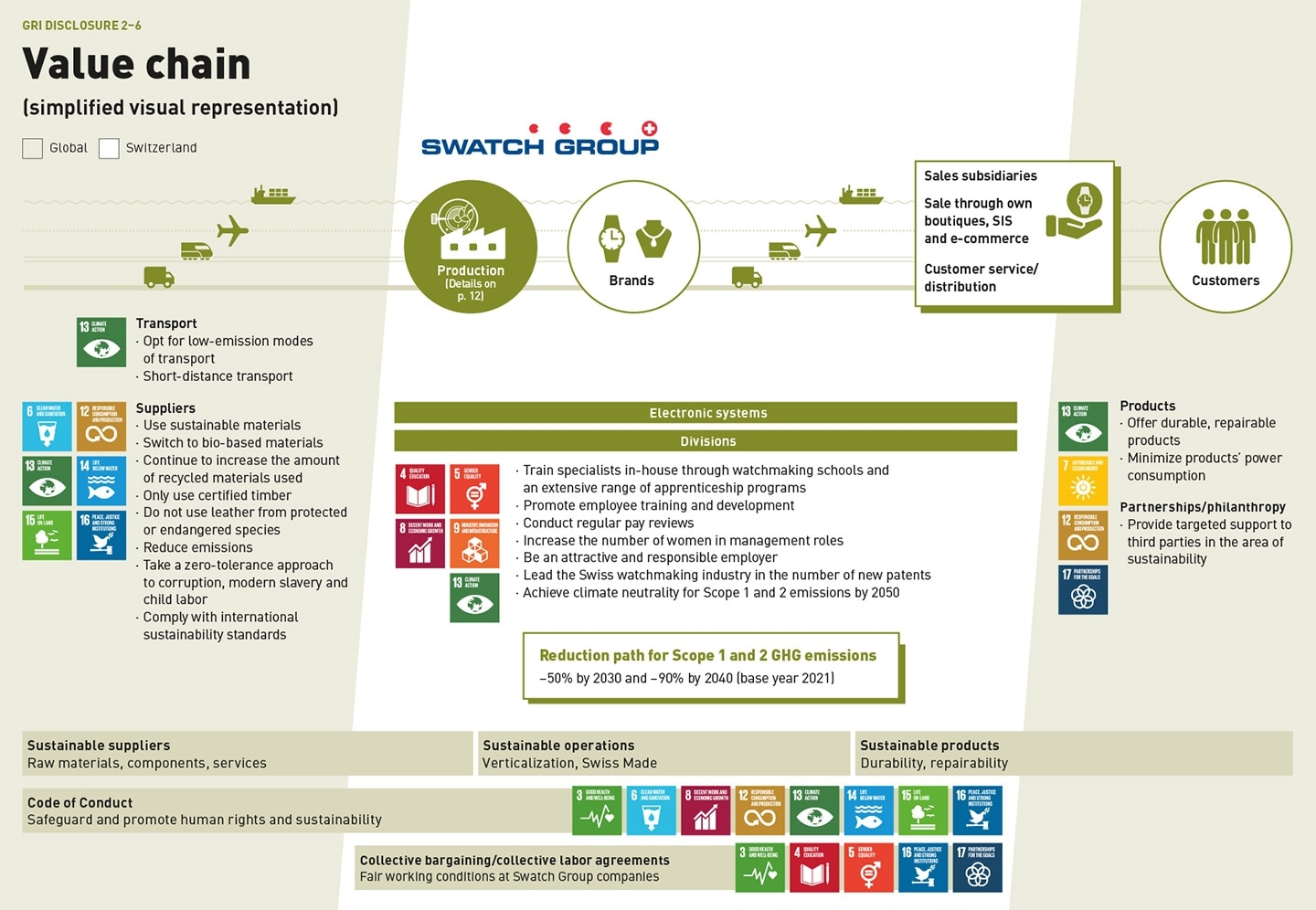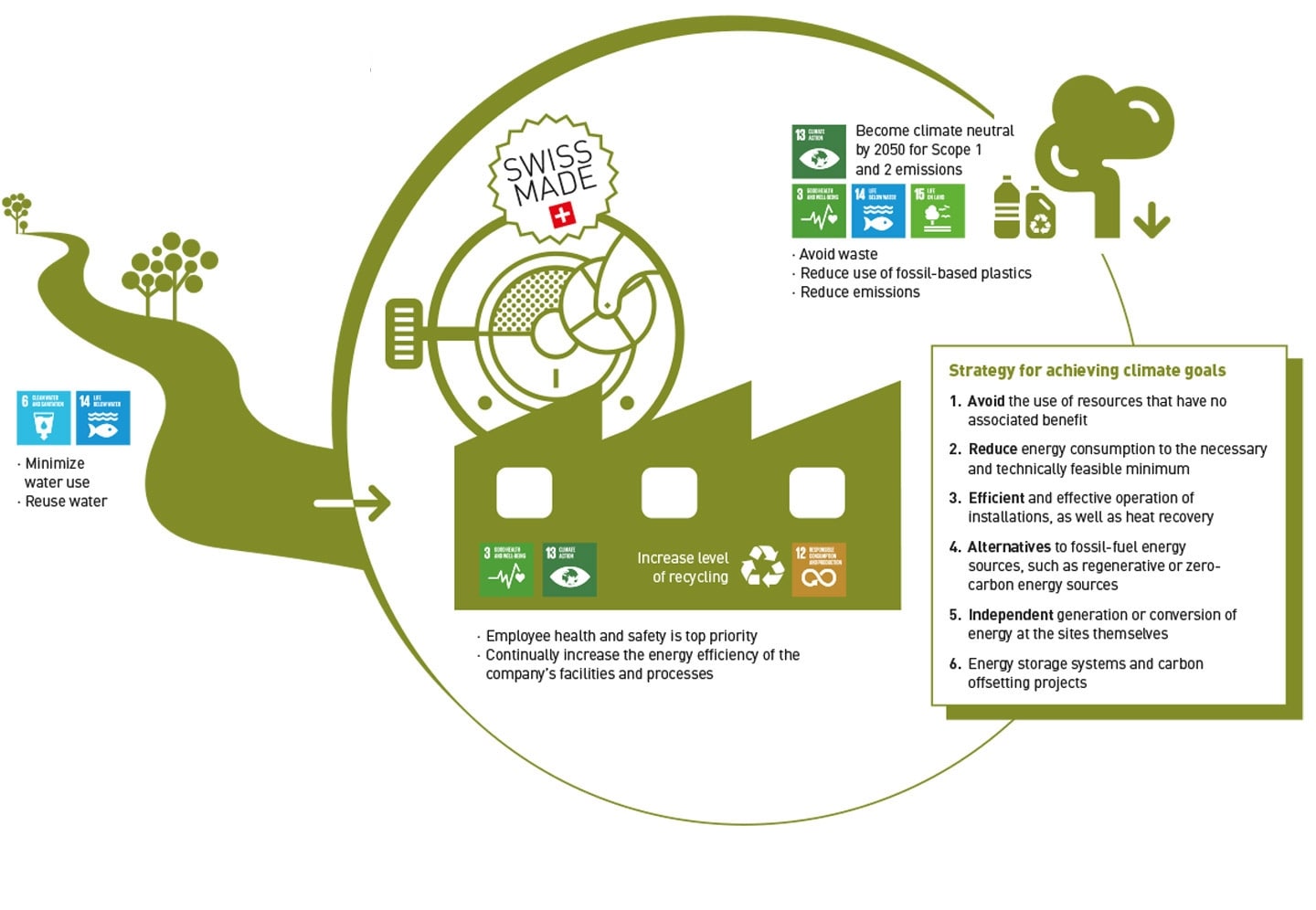 A full overview on the Swatch Group's commitments to the SDGs can be found on the pages 14 and 15 of the 2022 Sustainability Report.