MotoGP™ World Champion, Marc Márquez, New Tissot Ambassador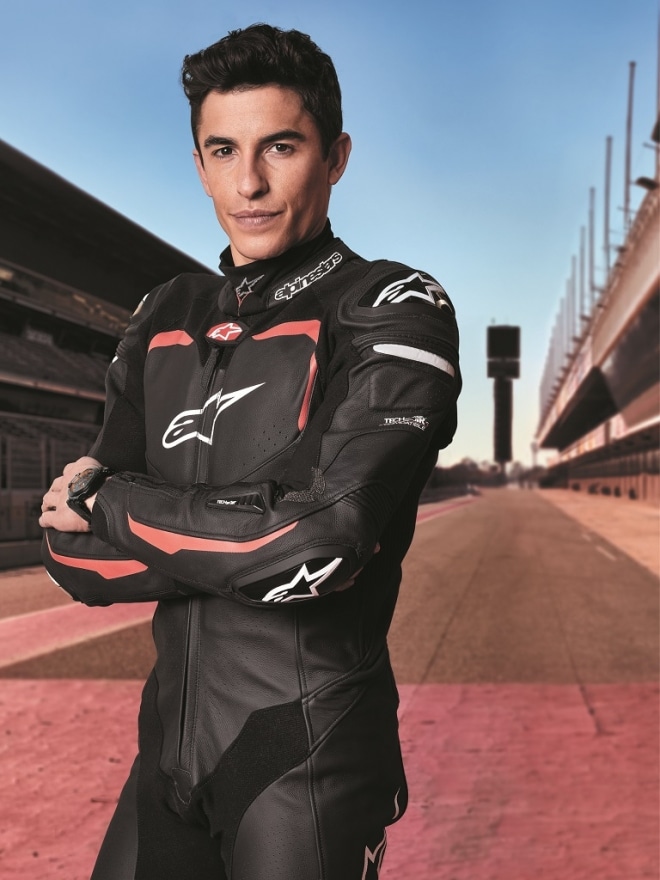 Marc Márquez is the youngest ever four-time MotoGP™ World Champion, one-time Moto2 and one-time 125cc World Champion and an accomplished new member of the Tissot family. His endurance, skill and determination to be the best make him the ideal ambassador for Tissot, the Official Timekeeper of MotoGPTM.
Marc Márquez celebrated his most recent victory in 2017, in a nail-biting championship race against Andrea Dovizioso which saw Márquez power to victory in the final round. Even early in his career, his exceptional ability stood out, and he was delighted to take his place on the podium in his rookie 125cc class campaign in 2008. He won the Championship in 2010 and moved up to Moto2™ the following year, but it was not always smooth sailing. His determination to overcome obstacles became clear in 2011 when a crash during practice for the Malaysian Grand Prix disrupted his training and forced him to miss that race and the remaining races without being able to fight for the Championship. After undergoing surgery to repair his vision, Marc Márquez made the most of the small preparation time he had left to turn his season into an exceptional one and achieve the 2012 Moto2 World Championship in the Australian Grand Prix. Since then, the victories have not stopped. The following year saw Márquez's debut in the MotoGP category, replacing Casey Stoner for the Repsol Honda Team, winning the second MotoGPTM race and - impressively for a rookie - taking the Championship. In 2014 he defended his title, and in 2016, again, he was crowned Champion. He begins this year as reigning Champion with the will to fight to keep his title and eager to prove his position within the Repsol Honda team yet again.
François Thiébaud, President of Tissot, has delighted in watching the accomplished rider's career go from strength to strength: "We are honoured to welcome Marc Márquez into the Tissot family. Again and again he has demonstrated his passion for racing and keen determination to work hard, qualities we value above all else at Tissot. The Tissot family shares the same fighting spirit. We take our relationship with MotoGPTM and our role as Official Timekeeper extremely seriously, and we are fortified by our partnerships with such talented athletes as Marc Márquez."
Marc Márquez is equally as excited by the new alliance, and says:
"I am really happy and it's a pleasure to be part of Tissot's family. I am proud to join this important brand with a large history in the MotoGPTM Championship. I have great memories thanks to the watches I received after achieving Pole Positions since 2008. I have a collection of them in my house. I hope to win more watches hereinafter. I am sure Tissot and I will continue improving and experience many successes together. "
To the new champion in the family, Tissot says welcome!