Apprenticeship Graduation 2020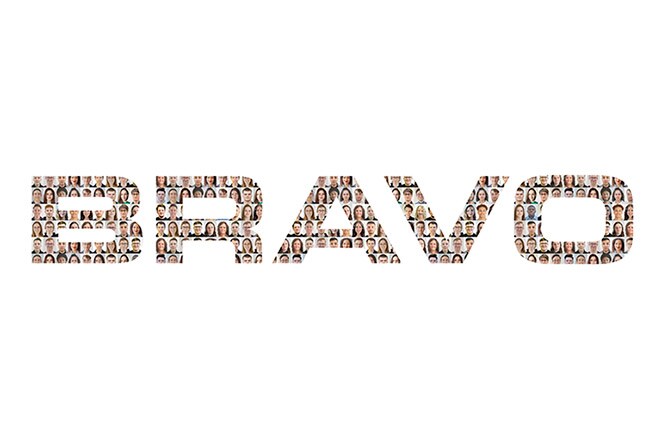 This content is not available in English. Please see the German version below or the French version.

Wir gratulieren unseren Lernenden zur bestandenen Lehrabschlussprüfung!
Die Firmen und Marken von Swatch Group Assemti, Blancpain, Breguet, CHH Microtechnique, Comadur, Diantus, Dress Your Body, EM Microelectronic-Marin, ETA, Longines, Manufacture Ruedin, Micro Crystal, Nivarox-FAR, Novi, Omega, Rado, Renata, Simon Et Membrez, Swatch, The Swatch Group Research adn Development, The Swatch Group Services und Universo sind stolz und glücklich, dass sie die Lernenden in diesem wichtigen Lebensabschnitt begleiten durften.
Anlagenführer/in
Neslihan Gül, Besard Kozhani, Marco Panzarella
Automatiker/in
Jules Domon, Mathieu Probst
Drucktechnologe/login
Maria Bossenko
Elektroniker/in
Lucas Marcellini, Joey Perdrizat, Tim Zumbrunn
Erwachsenenlehre Anlagenführer/in
Svetlana Blind, Carina Imeri, Vanessa Menezes Martins, Ljumturije Miftari, Germine Schaub
Erwachsenenlehre Oberflächenbeschichter/in
Isabel Cristina Dos Santos Pinho
Erwachsenenlehre Produktionsmechaniker/in
Andrea Araldi, Gabriel Moreira Valinho
Fachmann/Fachfrau Betriebsunterhalt
Etienne Moser
Fachmann/Fachfrau Information und Dokumentation
Karim Tola
Goldschmied/in
Ana De Oliveira, Maren Sauer
Informatiker/in
Daniel Bizimoski, Mirko Cancela, Noa Gasche, Romain Kaempf, Gaël Muttner, Florian Tschopp
Kaufmann/Kauffrau
Coline Althaus, Noémi Andrea Romero, Anaëlle Bilat, Tiphaine Bisjak, Fiona Buser, Jérémy Clerc, Dominik Hausmann, Noémie Laub, Lisa Lehnen, Natacha Meyland, Pria Multani, Kenny Nappiot, Katia Negro, Marijana Peric, Rajeethan Ratnasingam, Aline Späti, Idriz Tela, Loïc Wirth
Konstrukteur/in
Christoph Friedli, Noemi Hafner, Manuel Von Burg
Kunststofftechnologe/login
Luca Luterbacher
Kunststoffverarbeiter/in
Fabian Claude
Logistiker/in
Jetnor Beqaj, Nathan Bovy, Lea Casilli, Thilo Jutzi, Arbnor Miftari, Julien Moreira da Silva, Jérémy Neves, Noa Salamin
Mechanikpraktiker/in
Alexandra Billy, Noémie Bolliger, Mohammad Hadi Heydari, Christophe Robin Schneiter, Arian Termkolli, Aron Tesfay
Mikromechaniker/in
Maël Cuche, Maël Goetschmann, Romain Gretillat, Ardiana Hasani, Corentin Perret, Alexandre Perrin, Tayfurcan Ünlü
Mikrozeichner/in
Mélanie Kostadinov
Oberflächenbeschichter/in
Yanis Caseux, Diren Ciçek, Loris López Ramos
Oberflächenveredler/in Uhren und Schmuck
Antony Cerf, Tania Gerber
Physiklaborant/in
Jamâ Froidevaux, Ludovic Magnin
Polymechaniker/in
Raphaël Ansermet, Tristan Coppey, Valentin Cornuz, Simon Dupertuis-Dit-Neveu, Leander Valentin Flury, Bruno Filipe Gomes Ferreira, Nick Gutmann, Alain Haldi, Joris Hummel, André Ivo Candeias, Lucas Jenni, Tiago Martins do Espirito Santo, Muhamed Nur, Tristan Schneiter
Praktikant/in Berufsmaturität
Noah Pertino, Colin Treuthardt
Produktionsmechaniker/in Duan
Aliu, Janis Breidert, Muhammet Ceylan, Asan Fejzuli, Steve Grünenwald, Yllnor Hamzaj, Arnaud Jacot, Albrim Kabashi, Kevin Krasniqi, Ertugrul Kücük, Mikail Kurt, Jérémy Loviat, Rick Makuka, Ibran Music, Shkelqim Qeli, Michaël Racine, Aagas Rasu, Flavio Silveira Abreu, Francesco Somma, Bruno Luciano Tavares Mendes
Uhrenarbeiter/in
Mahmmoud Abassi, Gyan Gane, Sébastien Lopez, Yohanny Martinez, Baptiste Ramseyer, Solikha Ramziddinova
Uhrmacher/in
Claire Burgener, Pascal Flury, Joël Franz, Ronja Javet, Chantal Kuhl, Johan Lecomte, Luca Pepe
Uhrmacher/in Produktion
Colin Bonny, Mike Branco, Célia Crétin, Anthony Hadorn, Hojatullah Hameed, Anna Hanitet, Nora Kaufmann, Joël Kessler, Mathilde Monnier, Olivia Moser, Maxence Neny, Amedeo Pugni, Kimberley Rickenbacher, Gloria Rusca, Pierrick Soldati, Donjeta Spahiu