Apprenticeship Graduation 2021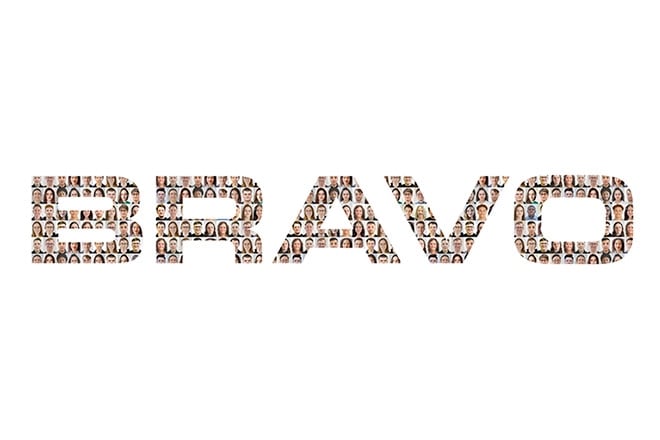 This content is not available in English. Please see the German version below or the French version.

Wir gratulieren unseren Lernenden zur bestandenen Lehrabschlussprüfung!
Die Firmen und Marken von Swatch Group Blancpain, Breguet, Pensionskasse Swatch Group, CHH Microtechnique, Comadur, Diantus, Dress your body, EM Microelectronic-Marin, ETA, Longines, Manufacture Ruedin, Nivarox-FAR, Novi, Omega, Rado, Renata, Rubattel et Weyermann, Simon Et Membrez, Swatch, The Swatch Group Services Ltd, Tissot und Universo sind stolz und glücklich, dass sie die Lernenden in diesem wichtigen Lebensabschnitt begleiten durften.
Anlagenführer/in
Geovany Garcia, Aleix Gonzalez Vazquez, Valdrin Mehmeti, Trishan Ponnambalam
Automatiker/in
Guillaume Montavon
Büroassistent/in
Chiara Wolf
Erwachsenenlehre Anlagenführer/in
Sara Marina Batista Pinto, Edgar Dib, Deniz Kargin, Stefan Klöcker
Erwachsenenlehre Oberflächenbeschichter/in
Carlos Esteves Claudio, Joan Torsello
Erwachsenenlehre Produktionsmechaniker/in
Amir Amorim de Almeida, Lionel Egger, Nelson Miguel Fernandes
Erwachsenenlehre Uhrmacher Produktion
Thilo Jaton
Fachmann/Fachfrau Information und Dokumentation
Océane Dubey
Goldschmied/in
Mathias Hirschi
Graveur/in
Marie Bertoli
Informatiker/in
Karim Ait Sidi Brahim, Yann Avalos, Bryan Cudré-Mauroux, Valerio Delli Santi, Shrihari Francis Paul, Robin Hauser,  Gabriele Ierano, Kevin Liechti, Yann Naine, Jan Niederhauser, Bruno Vergasta Paiva
Kaufmann/Kauffrau
Laura Bajrami, Lionel Burger, Dylan Calame-Rosset, Colin Emmenegger, Arlind Gashi, David Hollax, Christos Kontopoulos, Gentijana Krasniqi, Anne-Laure Lacaille, Cannelle Lehmann, Natnael Negash, Laura Nicolet, Lea Quaranta, Adélie Sanchez, Meryl Santschi, Simone Stauffer, Nina Vittonato, Camille Vuilleumier, Julien Widmer, Lara Ziegler, Sam Zimmermann
Konstrukteur/in
Aurora Calaciura, Alexandre Praz, Marco Schweizer
Logistiker/in
Chi Tinh La, Aurélie Mollier, David Pellissier, Samantha Ramos, Janik Schray
Mechanikpraktiker/in
Davood Askari, Ethan Lema Martinez, Samir Mohammadi, Rafael Nogueira Oliveira, Dawud Rezai, Amil Sejmenovic, Elton Statovci, Claire Luana Wipf
Mikromechaniker/in
Yann Henry, Jessica Leisi, Alexandre Sassi, Nathan Schiesser, Julien Schüpbach, Alexandre Silva
Mikrozeichner/in
Clarence Borne, Théo Chételat, Janick Lüthi, Zoé Schaffter 
Oberflächenbeschichter/in
Denistella Uthayakumaran, Kilian Wasem  
Oberflächenpraktiker/in
Julien Voisard
Physiklaborant/in
Jasmin Häusermann 
Polymechaniker/in
Lara Bigler, Veton Cani, Kevin Christ, Patrick Dornbierer, Jordan Duchoud, Siméon Guye-Bergeret, Alémin Islami, Vlad Mathys, Basile Pineau, Pascal Schwab
Produktionsmechaniker/in
Anes Alic, Rilind Arifi, Jan Baertschi, Altin Dakaj, Jean Laurent Yani Duval, Rohat Er, Enzo Ferrari, Esteban Garcia Bruni, Faredin Hetemi, David Ivo Antunes, Lars Knörr, Albin Krasniqi, Lucas José Magalhaes Miranda, Kilian Kemendi Marti, Henrique Manuel Meneses dos Santos, Diogo Oliveira, Jolan John Rey Pellaton, Domenik Pervorfi, Simon Pilloud, Efe Can Sakal, Noom Jimmy Saunier, Elvir Selimovic, Salman Sözügen, Marco Stüdeli, Delvin Uthayakumaran, Mickaël Vozza, Kerem Yigitcan, Nasratullah Zadran 
Strassentransportfachmann/frau
Nick Suri 
Uhrenarbeiter/in
Kateline Arrigo, Adriana Azenha, Belen Bulut, Shenasie Cela, Vanessa Dos Santos Nunes, Mattéo Droz, Alysson Golay, Ronan Toedtli
Uhrmacher/in
David Champion, Leo Eugster, Elena Nadler, Lara Russo, Pascal Schaad, Margaux Vuilleumier
Uhrmacher/in Produktion
Aurélien Arbez-Gindre, Mirko Bini, Fauve Bontoux, Jonathan Bumann, Marc Comment, Thomas Erbeia, Celine Fuchs, Louis Hauser, Lola Jallon, Christian Monney, Naïma Naouali, Tijana Nikolic, Pascal Oeggerli, Nadia Peduzzi, Salvatore David Vinciguerra, Rahel Zumbach, Julien Zweifel
Zifferblatthersteller CPIH
Jaymie Jaspers