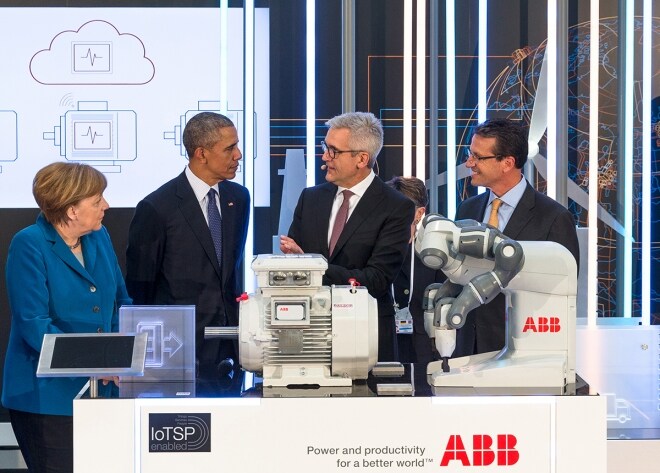 EM Microelectronic connects millions of low-voltage motors to the Internet of Things
A new condition monitoring solution for low-voltage motors provides vital performance intelligence that helps improve uptime, extend motor lifetime, and increase machine performance and productivity.
ABB and EM Microelectronic have jointly developed a compact sensor module that is attached to the frame of low-voltage induction motors. No wiring is needed, thanks to EM's Bluetooth Low Energy integrated solution.
The smart sensor module relays information about the motor's health – via a smartphone and over the internet – to a secure server. With this solution, motors become smart connected devices that can benefit from intelligent services.
The smart module incorporates several innovative technologies from Swatch Group's Electronic Systems companies, including the low-power Bluetooth circuit and real-time clocks from EM Microelectronic, high-precision quartz from Microcrystal and lithium batteries from Renata.
Half of the energy generated for industry is consumed by the electric motors that power machines and production lines. Using on-board algorithms based on ABB's decades of motor expertise, combined with Swatch Group's low-power microelectronic technologies and expertise, ABB will be able to reduce motor downtime by up to 70%, extend lifetime by as much as 30% and reduce energy use by up to 10%; applied to the 300 million motors in operation worldwide, such a reduction would amount to the production equivalent of about 100 nuclear power plants.
In partnership with ABB, Swatch Group's EM Microelectronic developed a groundbreaking smart sensor solution that was launched at the Hanover Industrial Fair in April 2016 in the presence of German Chancellor Angela Merkel and US President Barack Obama.