Thirty years of Flik Flak

As the world's favourite children's watch turns 30, the invitation toparty goes out to millions of kids and grown-ups, everywhere.
Three decades of helping kids all over the world to tell the time merit major celebration. It's time to give the gift of time.
A story of heritage and innovation
Flik Flak was born in 1987 in Biel, Switzerland. It was the first watch to have a dedicated concept for learning to tell the time and proudly remains the only Swiss made children's watch today. The brand has evolved to embrace new generations and trends, always remaining loyal to its heritage. The Flik Flak mission has stayed the same since its birth: providing reliable tools for learning to tell the time in an effective and fun way. Developed in close collaboration with teachers, the proven "edutainment" concept is what makes all Flik Flak watches for kids tick. It follows strict guidelines that cleverly combine intuitive learning with stylish design.
Time for popcorn and smiles
The Flik Flak birthday movie forms a storybook with chapters spanning three decades and stretching between all four corners of the world. Time travel directs scenes of Flik Flak gift giving from Zurich to Shanghai, Oslo to Sao Paolo and St Petersburg to New York. The recipients' smiles have been recorded by numerous sources and include everything from 1980s video camera footage to clips recorded on mobile phones. The timeless smiles and multilingual thank-you messages can be enjoyed via www.flikflak.com.
The gift of time
Presents are part of all great birthdays and Flik Flak is prepared for global gift giving with its special 30th Birthday Collection. There are 18 fun watches for kids, all Swiss made and with color-coded time telling. Story Timepieces ignite the imaginations of younger boys and girls with cupcakes, fizzy drinks, balloons and bunting. Bigger brothers and sisters get stylish color schemes, grown-up materials and a splash of accessorizing sophistication. These promise to appear on wish lists everywhere – and not just for birthdays. Time is definitely for giving in 2017.
What makes Flik Flak tick
Flik Flak is the world's favorite children's watch and has been keeping kids everywhere on track since 1987. It was the first child's watch to translate the concept of telling the time into accessible fun and entertainment. The Flik Flak watches are all Swiss made, featuring colorful plastic and polishable plastic glass. Their power comes from Swiss quartz movements, they are shock-resistant and those with textile straps are machine washable at a temperature of up to 40º C. F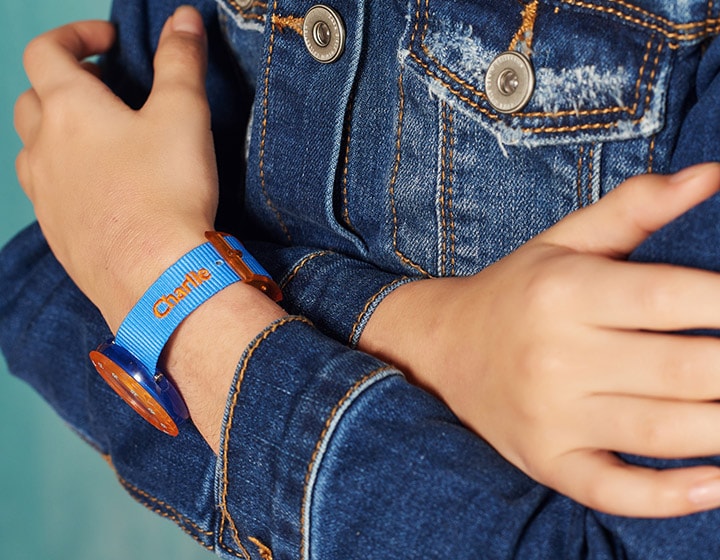 "Me time" takes on a whole new meaning with Flik Flak watches with personalized straps. Spelling meets time telling on thirteen fun models where the child's name can be stitched directly on to the strap. The result is essentially a limited edition of one that can add a happy ending to daily dramas from sibling ownership feuds to mysteries of…