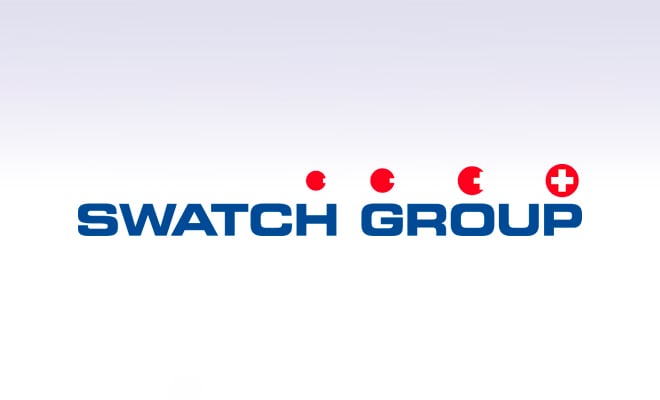 Record half-year sales in the history of the Swatch Group.
Group net sales increased by 14.7% to CHF 4 266 million at current exchange rates, respectively by 12.6% at constant rates.
Operating result increases 69.5% to CHF 629 million. Operating margin improved from 10.0% in the previous year to 14.7%.
Net income increases by 66.5% to CHF 468 million, with a net margin of 11.0%, compared to the previous year with 7.6%.
Growth in all regions, led by Asia and America.
Massive gains in market share in all price segments and regions.
Strong product demand by its own brands has already created bottlenecks in certain production areas.
The second half of 2018 promises further growth.
Outlook second half-year 2018
The month of July continues the very positive trend. The second half of the year offers excellent opportunities for continued strong growth and further expansion of market share.
Consumer demand, particularly from millennials, for authentic innovative brand products is greatly increasing on a worldwide scale, regardless of region or price segment.
Consumers want real values, not only materially but also emotionally. This can be seen worldwide as a clear countertrend to total "commodity consumerism" (where everything is interchangeable and quickly loses its value). Increasing interest in pre-owned and vintage products favors strong, innovative and authentic brands. This is an immense opportunity for the 18 Swatch Group brands.
The Swatch Group, with its legendary brands such as Breguet, Harry Winston, Blancpain, Omega, Longines and also Tissot – a number of which are over 250 years old – is in an excellent position, with digital archives and brand museums which reflect this unique cultural heritage and the substance of the individual brands.
Consumers worldwide want to know more about the production and provenance of products (Swiss Made), not only with regard to sustainability, but also with respect to the uniqueness of the product and therefore its credibility. Besides its history, this includes technology such as the movement, new materials, design and esthetic and naturally, precision, such as, for example, in the case of the Omega Master Chronometer or the Longines Quartz V.H.P.
This confirms the Swatch Group strategy:
verticalization of production
presence in all segments
strong separate identity for each brand, not only in marketing but in movement concept and production
production facilities of the individual brands are made accessible to the consumer in an attractive manner
In this way, each brand remains unique through its special characteristics and technical features, its distinct market strategies and its positioning in the market.
Numerous new collections
In the second semester, Blancpain will launch the Fifty Fathoms Bathyscaphe Day Date in 1970s style, as well as other classics such as the Villeret Tourbillon, updated to the newest technological standards. Omega will introduce the Seamaster Professional 300m diver's watch. This brand launched its second "Speedy Tuesday" on 10 July 2018 with the sale of 2 012 Speedmaster Limited Edition "Ultraman" watches, which sold out in a record time of one hour and 53 minutes. Longines will expand its Conquest Collection with another VHP watch (Very High Precision, a highly accurate quartz movement with a virtually perpetual calendar) with GMT flash setting. Rado will introduce a new DiaMaster collection, called Ceramos, with the latest material combination - ceramic and rose gold. Swatch will launch additional models to the successfully introduced Skin Irony.