Swatch presents Swatch Faces 2019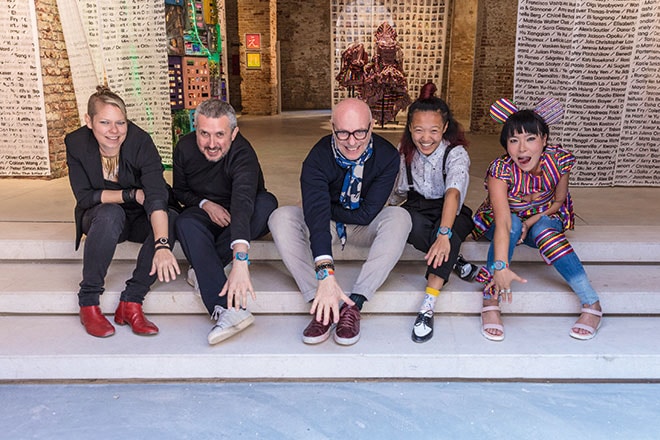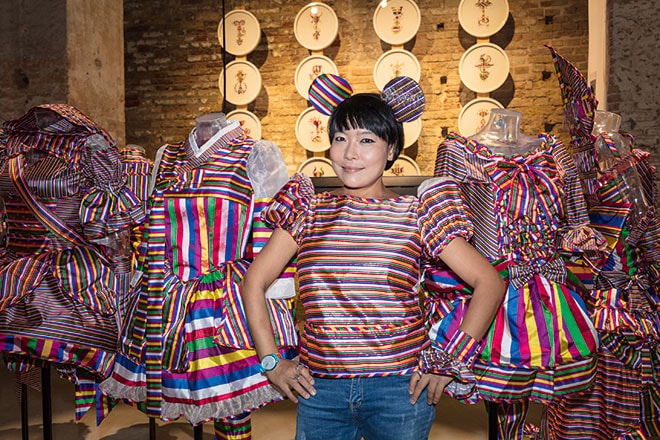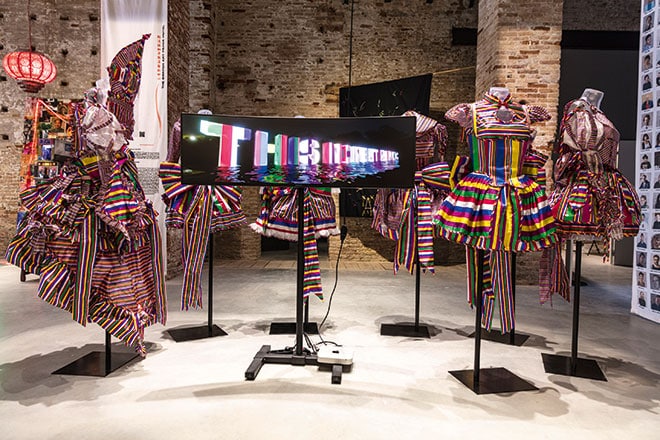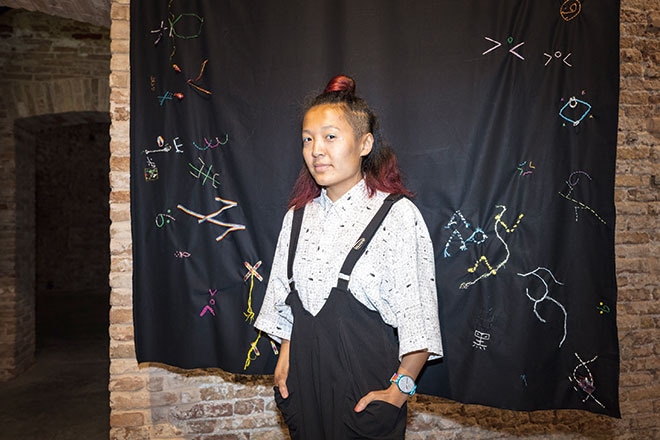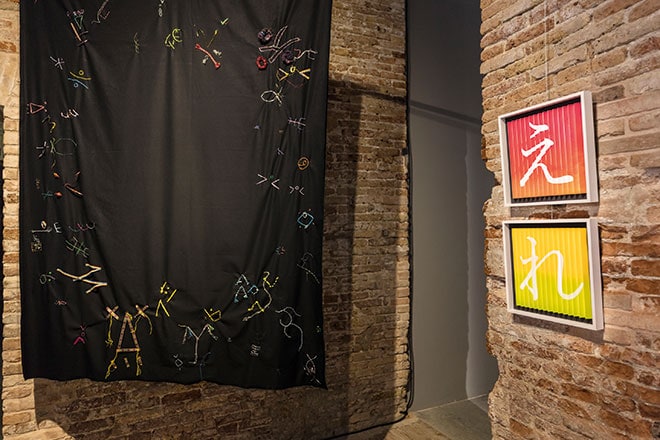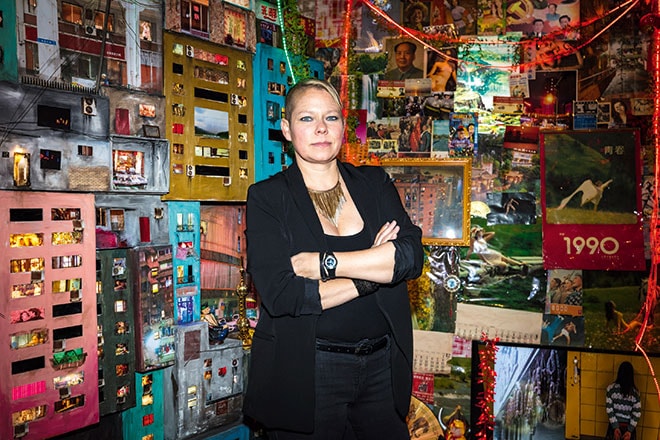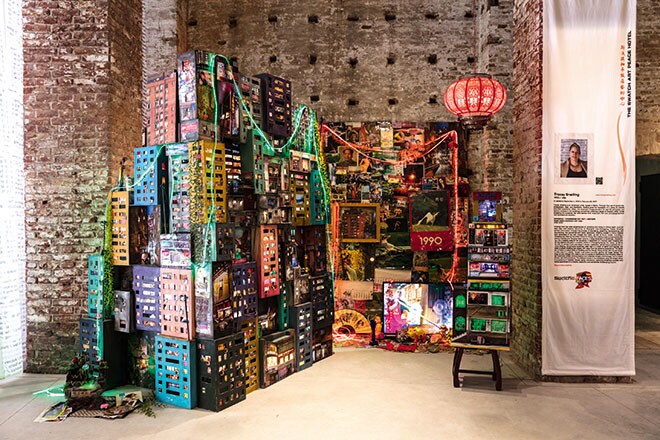 Previous
Next
Passionately committed in supporting contemporary art, Swatch remains the proud main partner of the 58th International Art Exhibition - La Biennale di Venezia for the fifth consecutive time. The Swiss watchmaker presents artists in both venues of the most important event in the international art calendar. At Arsenale's Sala d'Armi, Swatch Faces hosts the works of four former Swatch Art Peace Hotel artists-in-residence, and at Giardini THE FLAGS, a site-specific installation created by the British artist Joe Tilson.
From Shanghai to Venice: Since its opening in November 2011, The Swatch Art Peace Hotel has welcomed more than 330 artists-in residence from around the world. With the aim to encourage creative exchange, dancers, musicians, photographers, filmmakers, writers, painters, conceptual artists, and many more talented individuals live and work in apartments and workshops for a period of three to six months. Swatch Faces 2019 presents four international artists from this unique artist residency that brought their art to the historic Arsenale shipyards: Santiago Aleman (Spain), Tracey Snelling (USA), Jessie Yingying Gong (China) and Dorothy M Yoon (South Korea).
Dorothy M Yoon
Dorothy M. Yoon (Miyeon Yoon) was born in Busan (South Korea) in 1976 and currently lives and works in Seoul. Yoon studied Master of Fine Arts at Ewha Woman's University in Seoul as well as Goldsmiths College, University of London. 
Dorothy M. Yoon has shown her work in solo exhibitions and has also participated in numerous group and independent exhibitions. Her work can be found in multiple public and private collections throughout Europe and Asia. 
Discover her trace in the Virtual Museum of the Swatch Art Peace Hotel.
Jessi Yingying Gong
Born in 1990, Jessie Yingying Gong was raised in China before setting out to study and live in Europe that prompted in her a lasting fascination with the topics of memory, identity, symbols and language. The visual artist and photographer has exhibited in Asia and Europe. Yingying Gong is currently based between Shanghai and Amsterdam.
Discover Jessie Yingying Gong's trace in the Virtual Museum of the Swatch Art Peace Hotel.
Tracey Snelling
Tracey Snelling was born in Oakland, California in 1970 and is currently based in Berlin. Through the use of sculpture, photography, video, and installation, Snelling gives her impression of a place, its people and their experience. Often, the cinematic image stands in for real life as it plays out behind windows in the buildings, sometimes creating a sense of mystery, other times stressing the mundane. Her work derives from voyeurism, film noir, and geographical and architectural location. Snelling has exhibited in international galleries, museums and institutions.
Discover Tracey Snelling's trace in the Virtual Museum of the Swatch Art Peace Hotel.
Santiago Aleman
Santiago Aleman was born in 1972 in La Almarcha (Spain) as Julian Ramirez Rentero and lives and works in London. He studied Architecture, Landscaping and Fine Arts at universities in Spain, Germany, Japan and the United Kingdom, and has taught Architecture Concepts at Xi'an Jiaotong-Liverpool University in Suzhou, China. Aleman has developed a practice held as contemporary art with a creative focus on the importance of environmental and socio-cultural realities.
His work revolves around the idea of the vernacular ethos as an artistic route to abstraction. The vernacular of the present times returns to embrace a multiplicity of expressions, related less to the literary code of academia and rather closer to a reality the artist builds as a visual construction of the intersection between spatial structure and volumetric painting. Aleman has exhibited his work in the United Kingdom, Spain and China.
Discover Santiago Aleman's trace in the Virtual Museum of the Swatch Art Peace Hotel.