Swatch Group Research and Development
The Swatch Group Research and Development Ltd was founded in 2005 and became operational on September 1 of the same year. Today this company groups, in three divisions, the missions of Asulab as well as those of Moebius and CDNP (Centre de développement des nouveaux produits).
The Swatch Group Research and Development Ltd thus consolidates Swatch Group's corporate research and development activities in one legal entity. The missions of Asulab, CDNP and Moebius are described below in more detail.

Asulab is the corporate research and development laboratory of the Swatch Group. Its mission is to develop technically innovative watch products, subsystems and components, along with the necessary manufacturing technologies. Intense collaboration with universities and research institutes provides access to the technologies and techniques that are essential for the innovative activities of the laboratory. Close cooperation with Swatch Group companies and direct involvement throughout the industrialisation phase provide the key to success with respect to the relevant transfer of know-how.
Active in micro-technology, microelectronics, telecommunications, displays, sensors and actuators, materials and process engineering, Asulab comprises all the technical fields required today for the development of sophisticated modern timing products.
The Swatch Group Research and Development Ltd, Division Asulab
CH-2074 Marin-Epagnier
Phone: +41 32 755 56 66

Centre de développement des nouveaux produits
The CDNP of The Swatch Group Research and Development Ltd provides its services to Swatch Group production companies and brands at various levels.
The CDNP applies its long-standing expertise gained during its many assignments in the design, conception and construction of industrial watch components by working directly with the brands' product development departments.
It also carries out monitoring, market research, assessments and incubation activities on emerging processes and materials.
The CDNP provides its operational support for the transfer of technology and know-how to the Group's various industrial bodies.
It uses production equipment and methods that comply with the highest industry standards to create prototypes made from different materials, to assess and characterise new materials, and ultimately to develop new processes before their industrial transfer.
The Swatch Group Research and Development Ltd, Division CDNP
CH-2540 Grenchen
Phone: +41 32 655 23 33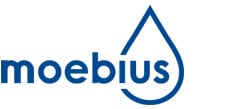 Moebius Division
The company «H. Moebius und Sohn» was founded in Hanover (Germany) over 150 years ago by watchmaker Hermann Moebius who first recognized the exceptional properties of neatsfoot oil for clock lubrication. Moebius has since become known all over the world as a leading producer of oils, greases and epilames for micromechanical applications and in particular for watch movements.
In 2008 the company was taken over by Swatch Group and integrated as an independent division of Swatch Group Research and Development. Now located in new laboratories in Itingen (Switzerland), the Moebius Division is fully prepared to meet the challenges of the future.
Moebius currently specializes in the production and commercialization of lubricants and epilames, used primarily for watchmaking applications. To guarantee the long-term control and evolution in Switzerland of these high quality products of primary importance for watchmaking and fine mechanics, Moebius is also working in close collaboration with academic partners for process optimization. In order to maintain and increase its technological edge and to be able to offer higher-performance products for watchmaking in the future, Moebius has implemented a strategy rooted in innovation, based on developments in partnership with the Asulab division and well-known university institutes.
The Swatch Group Research and Development Ltd, Division Moebius
CH-4452 Itingen
Phone: +41 61 975 73 00
Our apprenticeship offers
Find here the apprenticeship of your choice within the Swatch Group.
Swatch Group Research and Development